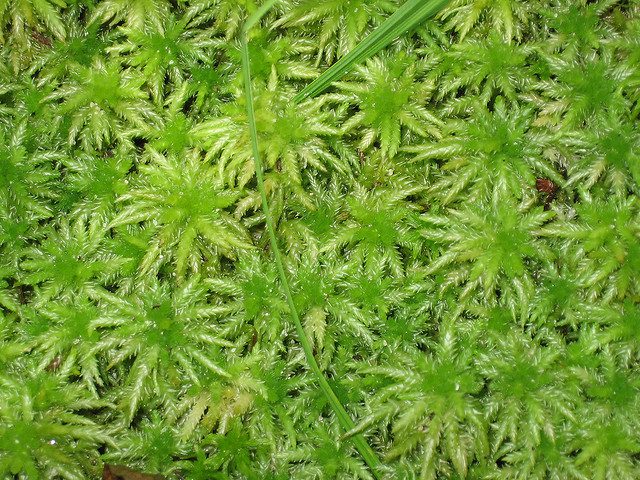 Good and Bad Moss differences. The bad moss is one that is dense and covers the top of a potted plant restricting any water from entering, especially if it gets quite dry as it is then rather hard to re-wet.
The simple solution is to just remove it and then keep it free of the moss in the future by removing what you see each time you look at, or water your plants.
Keeping a Potted Orchid Alive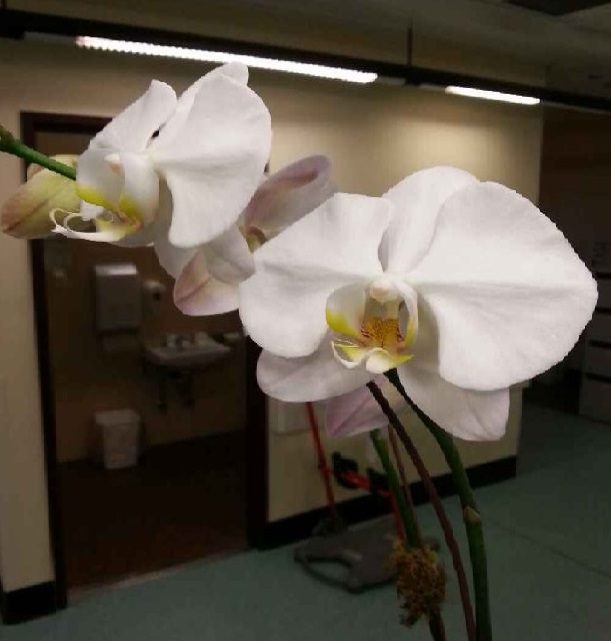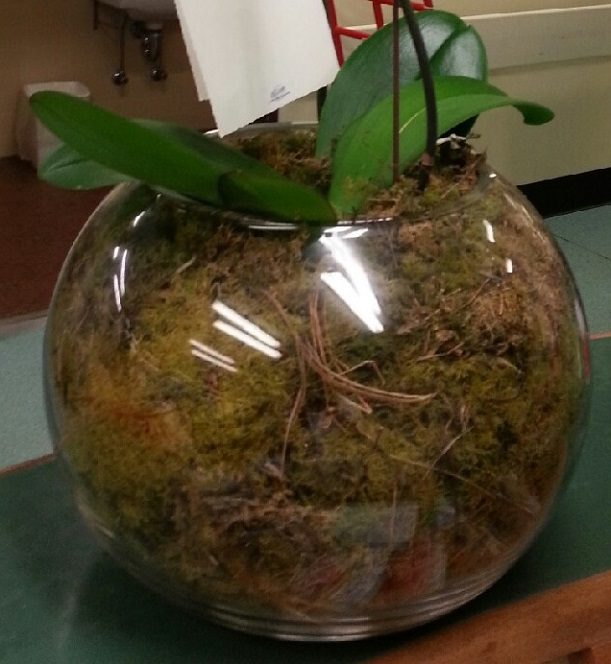 A customer sent in a photo of an orchid she had received from her work colleagues and they weren't sure how to water it and keep it alive.
It is a Moth Orchid (Phalaenopsis sp) in a beautiful fish bowl that has NO drainage. I do not know of any orchids (except maybe some in a specialist collection) that will put up with wet "feet" by being in water.
The problem of having no drainage is that water sits in the bottom of the container while the plant roots are still dry.
The roots of this orchid appear to be wrapped in Sphagnum moss in the photo. When the Sphagnum moss dries out it is very hard to re-wet so the plant roots die, and the plant dies.
To keep it alive the moss needs to be kept moist (it will hold the water), but not drenched where the water sits in the bottom of the bowl. A tricky balance in a bowl with no drainage.
Florist Shop In Sydney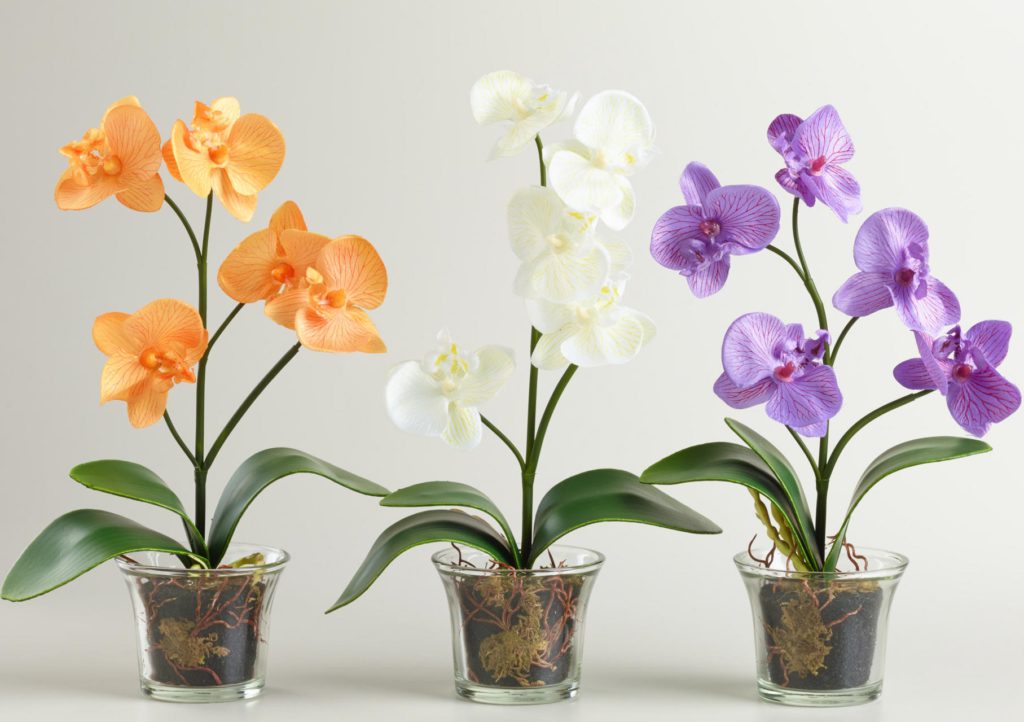 I was in Sydney last week (BOB) and went into a florist's shop (I do this often as all plants attract me). The man in the shop showed me a miniature Moth Orchid (one that will remain small always) that was in an egg cup-like container (it had no drainage).
He explained that to water it, you just needed to take the plant with its roots wrapped in Sphagnum moss and put it into a coffee cup (without the coffee please) for 2 hours every 6-8 weeks and that was all the water it needed being a miniature plant.
It would be very difficult to remove the customers big orchid from the fish bowl to soak it every six to eight weeks, so though it looks pretty, it is not very practical.
Moss as a Roof Covering
Moss can be used as green cover for house roofs as it does not require a large amount of soil to live in, therefore, is much lighter on the roof than other green solutions. Of course, it would depend where your house is as mosses generally survive in moist wet environments.
Today's Did You Know…?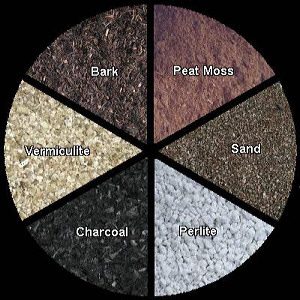 Potting mixes are made with bark as well as other ingredients but bark contains a toxic material that needs to be leached for up to 2-3 weeks. A very cheap potting mix would have had only a short-term leaching to save time but the toxins would still be in the bark so would harm the plants it was potted in until the toxins were leached out by watering and rain.
I (Bob) have come across a potting mix that I would say was 3 days old and stained a dark brown with Iron Sulphate to make it look like a well-composted mix but it was not and would have probably killed any plants potted into it. It still had a rough feel to it which indicated to me that it was still raw, unlike a well-composted mix which is a lot softer to feel.
Be sure to check your potting mix quality before you apply it to your plants.